How It All Began
Hillcrest Fuel has been a family owned and operated business since being founded in 1938 by Theodore DiDonato.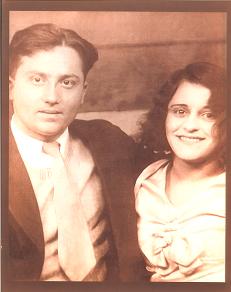 In 1931 "Teddy" worked for City Coal Supply Co. for $27 per week. Later he worked a short time for Yudkin.
In 1938 he purchased a Model-A Ford with a capacity of 500 gallons with which he served 100 customers until it finally earned him the nickname of "Limpin Lena". Later he purchased two more trucks and in 1942 he hired his first employee.
Due to the wartime manpower shortage his wife, who was the bookkeeper and answered phone calls, hauled oil from the New Haven terminal to Ansonia during snow storms and fair weather alike.
Hillcrest Oil rapidly grew with a solid reputation for efficient service around the clock. As business grew he was assisted by his son Theodore DiDonato Jr. whom eventually was left full control of the business.
Hillcrest Fuel continues to thrive today as a local business providing it's customers with the same quality service along with new and highly efficient products and fuels.